NEWS
Festive Celebrations in Iberia
Events 11/30/2018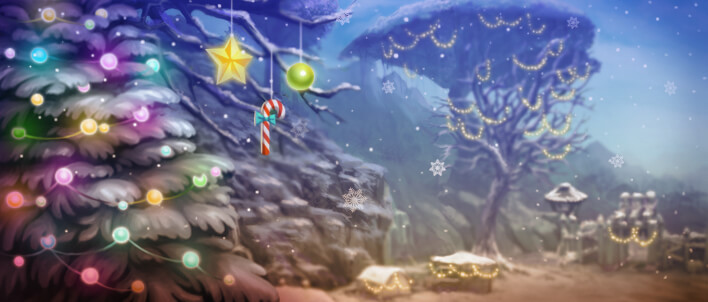 It's time to ring in the festive season! Once again, we've got some gifts for our heroes in the form of cool events and special offers:

Sweetly Festive
Get into the Christmas spirit during our Xmas Event from 12th December 2018 by accepting quests from the NPC Moe in Tebekut. Cool rewards await, including sweets for a random buff or a Christmas Feline Beanie costume.

Christmas Baubles
Talk to the Christmas tree trader and buy magical Baubles with a very special ability: throw them at other players and, if you hit them, they'll turn into Christmas monsters! Or why not treat yourself to a glass of delicious Christmas Punch to get into the festive cheer?

Shop and Gear Up
Each week between 30th November and 21st December 2018, you'll find plenty of great deals in the shop, with the items on offer changing each Friday for a week.


Ring in the Changes
You'll get a special New Year's Gift at 6 PM on 1st January to give you the perfect start to 2019.

Enjoy the celebrations!
The 4Story Team