NEWS
Creepy Celebrations in Iberia
Events 10/25/2019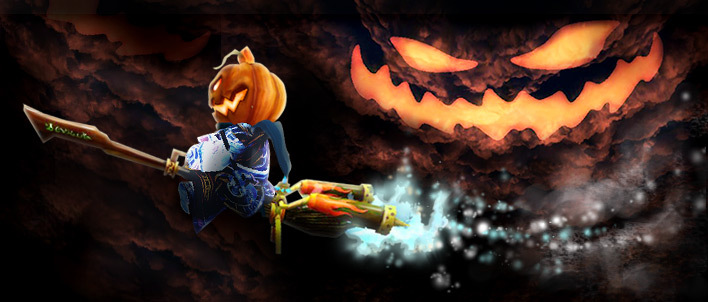 As the skies darken over Iberia, an eerie feeling grips the world of 4Story. Have a fangtastic time this Halloween with hunting, levelling and gearing up!
Hunting: Sharpen your weapons and fill your bags – every 8 hours between 25th October (15:00) and 11th November (23:59), the creepy critters Skood, Kelgess and Okeanus will appear throughout Iberia!
Levelling: During this period you can really bring home the bacon. Enjoy a boon of 150% experience points, 150% honour and 150% magic item drops.
Gearing Up: Take advantage of the Halloween sale from 25th October to 11th November and pick up bargains on handy items, mounts and costumes.
Plus you can enjoy all the benefits of trick-or-treating without going door to door: every two hours we're giving Halloween treats to all adventurers who are online. Your head will nearly explode when you see what happens after eating it…
Happy Halloween!