NEWS
Love during the War
Events 02/10/2017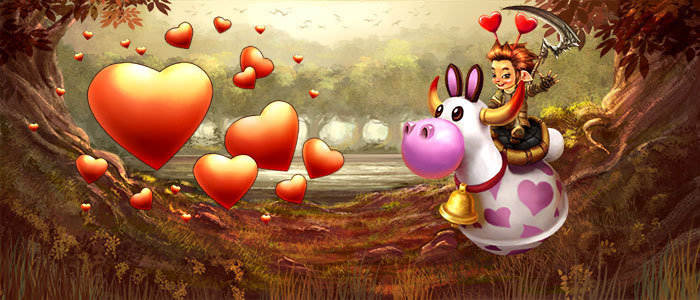 The relentless war rages on between Derion and Valorian, but even in such hard times, love can flourish. That's why it is tradition in Iberia to send your special someone a gift.

After all, it would be such a shame if two lovers could not unite because they were too shy. So keep your eyes peeled when you are on the Harmony Plain in Tebekut. Perhaps you can help someone find happiness. Play Cupid, produce chocolate and sweets and celebrate this wonderful event.

Rumour has it, the traveller Gorie Gonka is looking for a golden ticket and will have a reward ready if you find it:
P.S. Look forward to the following items in our Cash Shop:
Dazzling Ensemble
Charming Hairband
Great news: Take advantage of price reductions in our cash shop until the end of the Valentine's Day event!